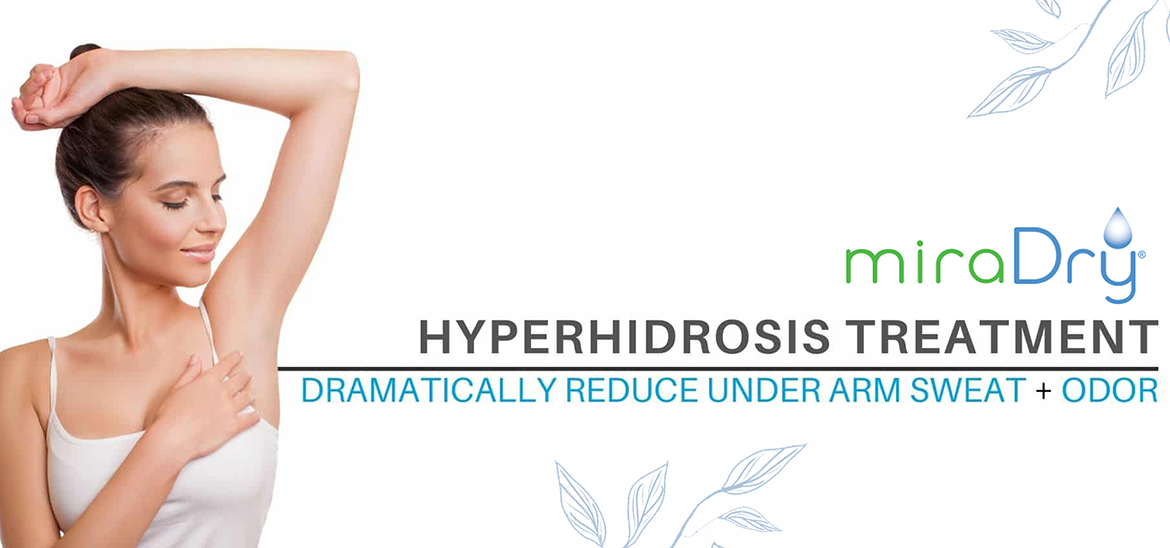 3 EASY STEPS TO SWEAT & ODOR FREE UNDERARMS !
Here is what is happening below your skin.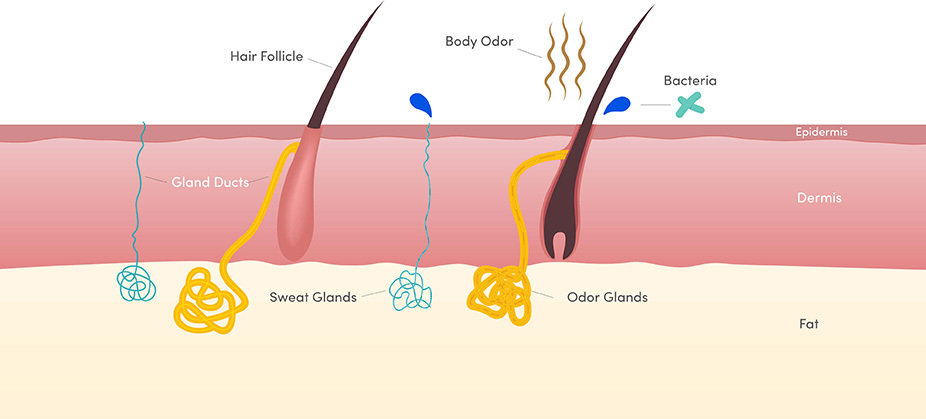 After your underarm has been numbed and is ready to be treated, the clinician will place the handpiece directly on your skin, lining up with the temporary treatment template applied to your underarm.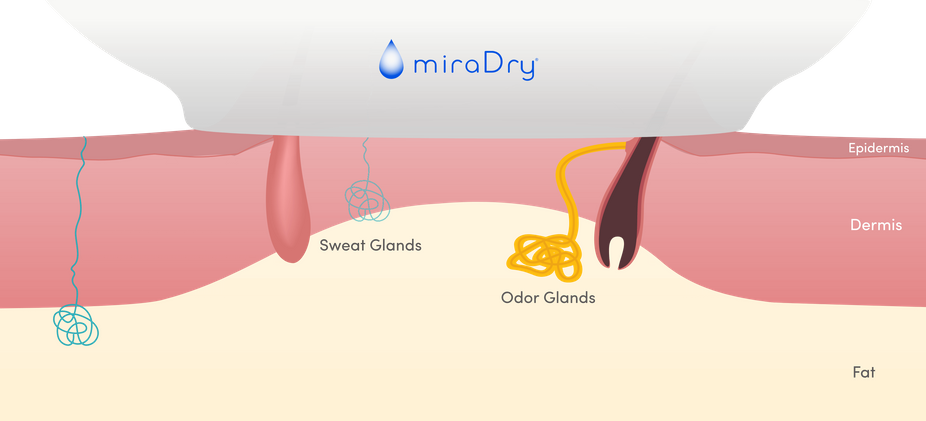 Next, the handpiece is activated. You will feel a slight suction as your skin and glands are brought closer to the surface for maximum results.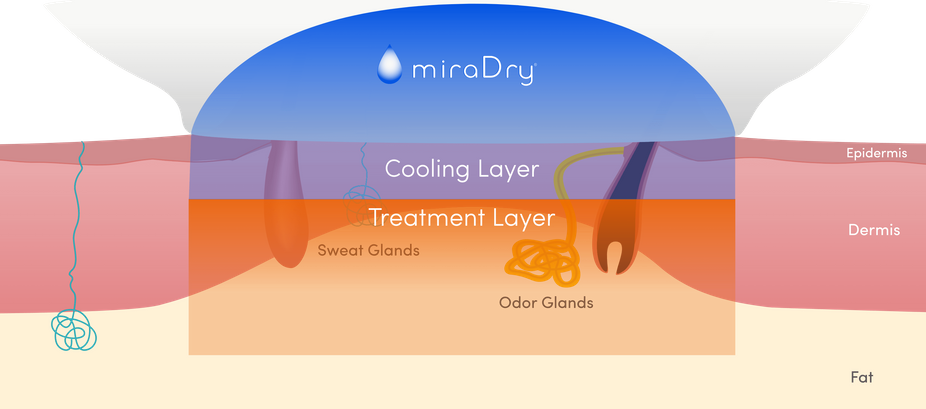 Finally, miraWaveTM energy is delivered and the sweat and odor glands are destroyed. All the while, soothing cooling is applied to protect your skin.
HOW IT WORKS
miraDry is a simple treatment that can be completed in as little as one hour with 3 Quick Step Procedure.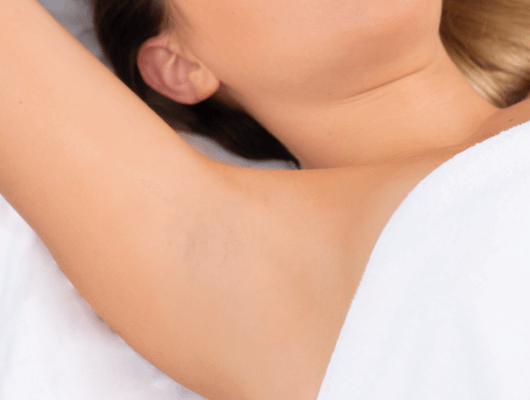 Numb it
Local anesthesia is administered to assure maximum comfort during the treatment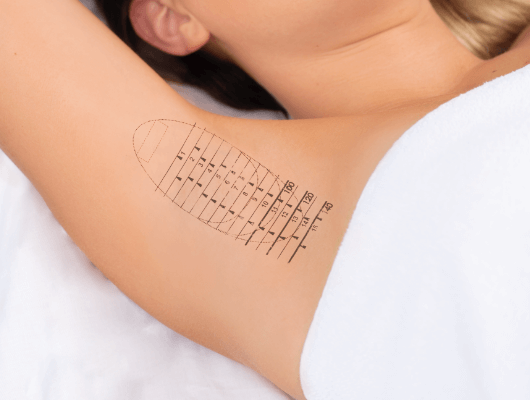 Mark it
A temporary template is used to mark skin in preparation for treatment.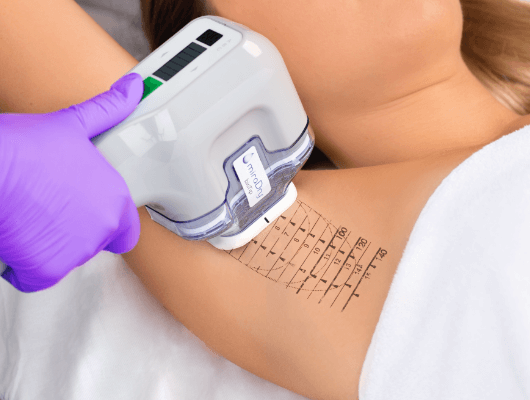 Treat it
The area is treated with miraDry, eliminating sweat and odor glands in the underarm.
FREQUENTLY ASKED QUESTIONS